Although modest in size, Halifax offers a glut of activities that far outweighs its small city status conferred by its 300,000 souls. This boisterous coastal city enjoys some old-world magic akin to Europe's popular spots of similar amplitude and status such as Dubrovnik or Edinburgh and the average visitor will find a surprising number of things to do in Halifax, some of which are associated with big cities, such as an exceptional foody scene and a vibrant nightlife.
Top 10 Day Activities Halifax
1. Walk on the boardwalk
There's nothing like a stroll on the boardwalk to discover the soul of Halifax and to meet friendly haligonians. The beautiful four-kilometer seafront boardwalk has nothing to envy to other stunning coastal walks of the world and is one of the most popular things to do in Halifax. Its charmingly restored 18th-century facades, its haven of heritage vessels and numerous sailing boats, not to mention its quaint shops, art galleries and inviting restaurants make it a must-see spot upon your initial visit.
Tourists and residents stroll while observing the port activity or by taking an interest in the monuments erected in memory of those who participated in the various wars. Several shops and restaurants are housed in historic buildings, including the Historic Properties complex, which includes some of Halifax's oldest buildings.
The eastern end of the walk leads walkers to the bronze statue of Samuel Cunard – one of Halifax's famous shipping magnates. Nearby is the new Halifax Seaport Farmer's Market, which was recently built to meet the growing needs of producers. The LEED-certified building has a rooftop terrace and garden from which you can enjoy a magnificent view of the harbor.
2. The Maritime Museum of the Atlantic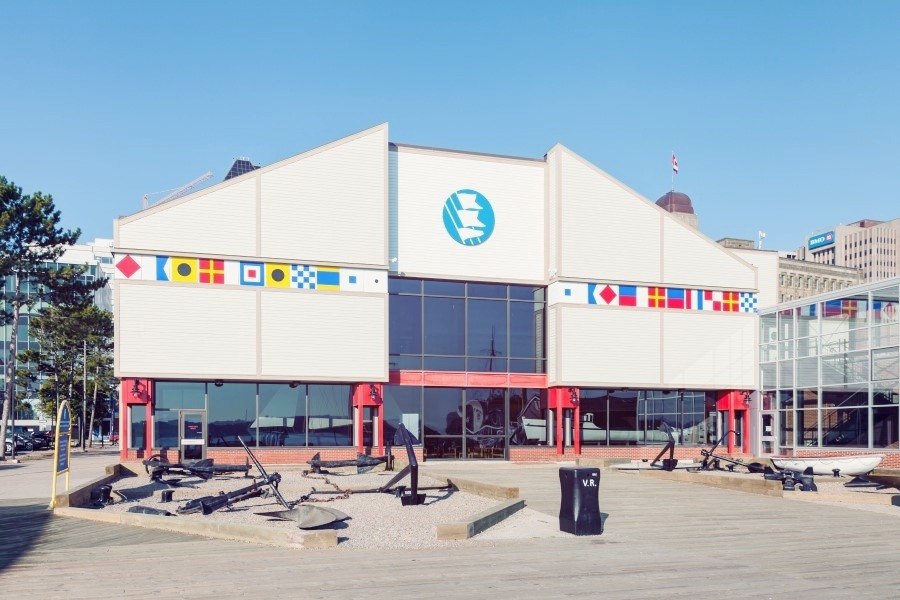 Because of its geographic location, the city of Halifax has always played an important military and maritime role. As a result of the many battles that have taken place in Halifax Harbour, there are several shipwrecks, eight of which are national historic sites. The Maritime Museum also tells the story of the Canadian navy, houses several models of boats, a collection of 24 small crafts and a large collection of vintage photos and artifacts. In all, more than 26000 objects of historical significance are gathered here.
Visitor can learn about one very tragic event in the city's history: the explosion of 1917, recognized as the most devastating explosion caused by man before the atomic age. The responsibility was put on two boats that collided in the harbour, which resulted in a massive explosion, spreading to Halifax and even causing a devastating tsunami. Nearly 2000 people lost their lives in this catastrophe and thousands more were injured.
Halifax and the Titanic: a special relationship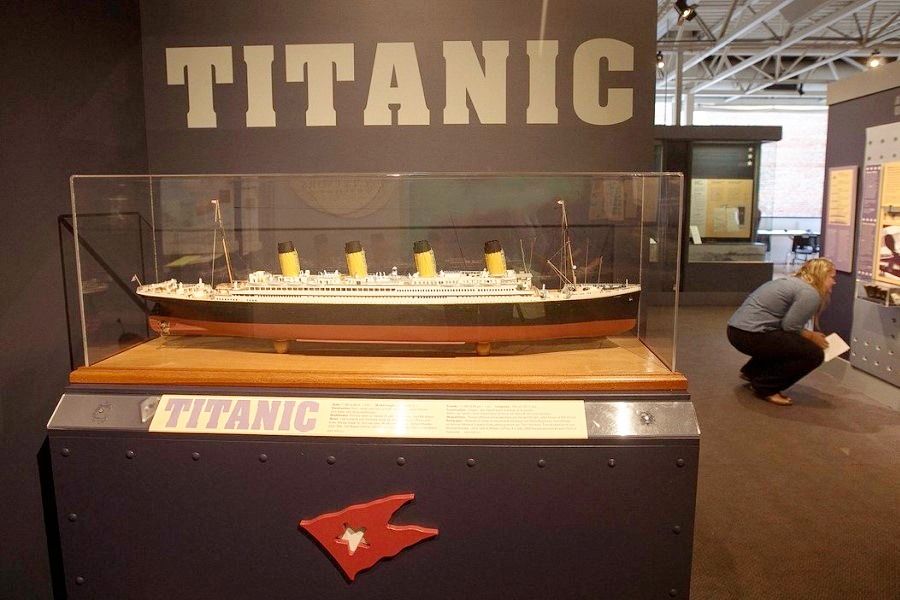 Halifax played a major role after the tragedy of the Titanic, which sank 700 miles from its shoreline in 1912. This is from where the first ships that took part in the search operations were dispatched while a temporary morgue was being set up nearby. Of the 336 bodies recovered, 150 victims of the Titanic were buried in Halifax. The museum remembers this tragedy and some recovered objects from this 'indestructible ship' are on permanent display.
3. Explore the public gardens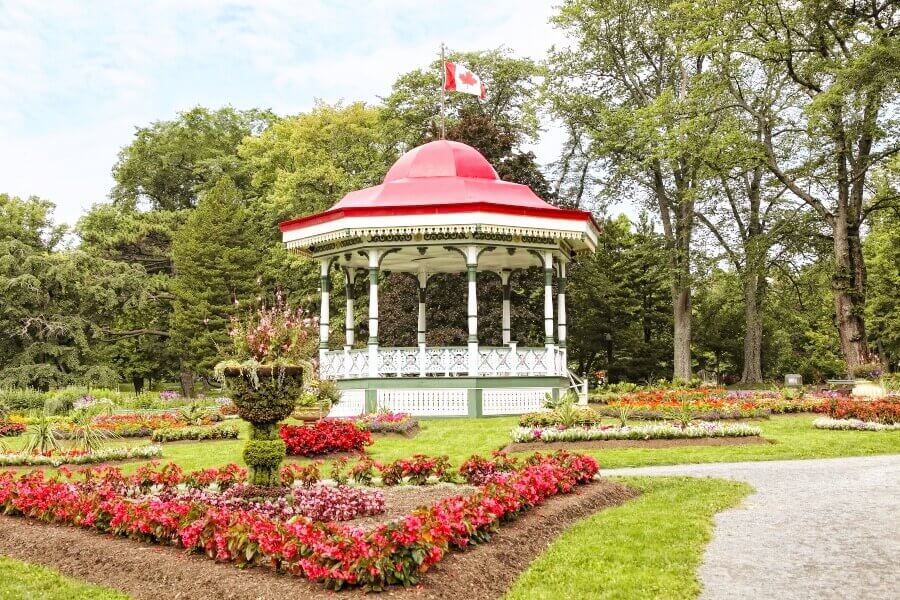 Opposite the Lord Nelson Hotel are the historic public gardens. Inaugurated in 1867, these six hectares of gardens were once a favorite destination where citizens wandered in their finest attires while enjoying sunny weekend afternoons.
These Victorian gardens, the hidden gem of Halifax, combine heritage and relaxation in the heart of downtown with fountains, ponds and gardens. They were created in the same year as the Canadian Confederation (in 1867) and pay homage to the country's heritage. Stroll through this six-hectare park to discover the treasures of nature that change with the seasons. Let yourself be guided by the sinuous and wavy flower beds as well as the stone bridges. Along the way, you will have the chance to admire memorials and historical statues. The classic Victoria Jubilee fountain is near the center of the park. The ducks sit alongside a model of the Titanic in Griffin's Pond, near the park's café, where you can enjoy delicious homemade ice cream.
4. Bike or skate on the Emera Oval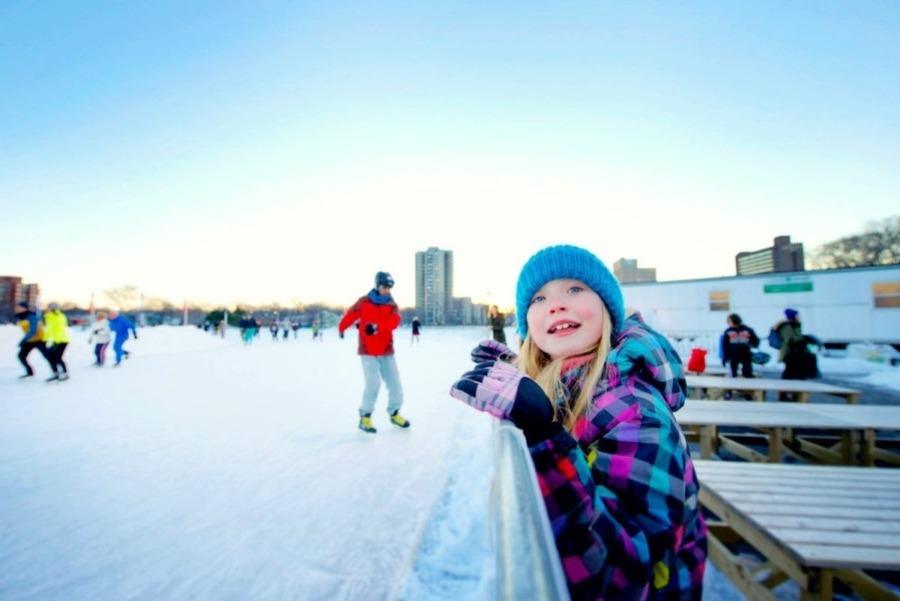 The Emera Oval is an outdoor skating area located 5 minutes by foot from Halifax Citadel. The oval is opened to then public year-round and iced over during the cold months.
This ring-shaped ice rink, hence its name "Oval", was built in the middle of the Halifax Commons for the 2011 Canada Games. It was originally scheduled to be dismantled at the end of the same winter, but the city quickly noticed its huge popularity of this new space amongst citizens and its potential as a major urban attraction for visitors. And they were right: The Oval now welcomes between 1,000 and 2,000 daily visitors who come to enjoy the safe setting for family outings. Maybe it's because of the skates and helmets that you can borrow at will or simply because the Oval is the perfect spot to get a breath of fresh air and tickle the ice at their leisure.
5. Peggy's Cove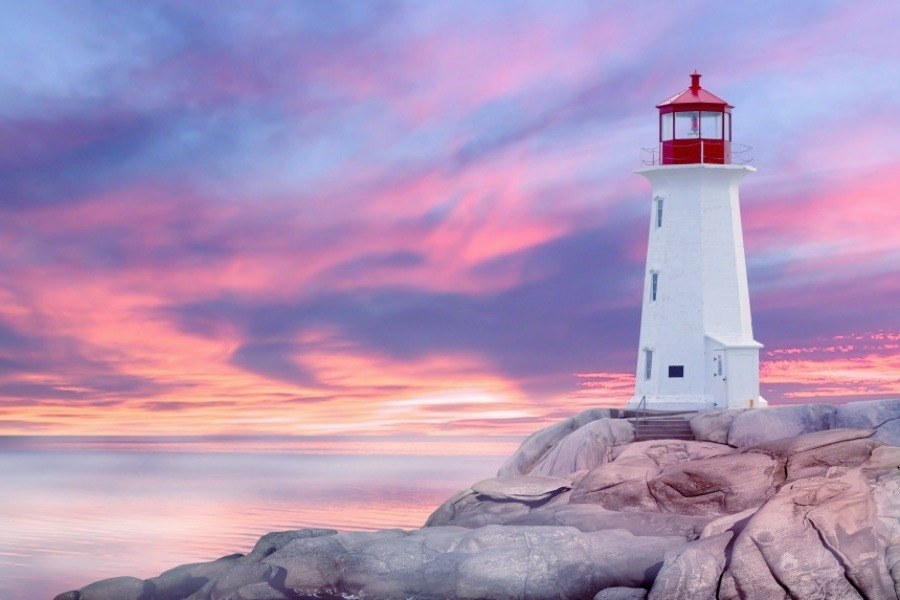 Finding a more bucolic bay than Peggy's Cove would be an impossible challenge. Located bout 40 kilometers southwest of Halifax, this naturally gifted community will warm your heart. Its rocky capes, lighthouse, and cove with rustic sheds and fishing boats make it one of the most photographed places in the country.
If a walk along the boardwalk is your first must-do while visiting Halifax, a day spent at Peggy's Cove is certainly occupy a worthy second. You will find one of the most beautiful destinations in North America, where you can explore at leisure this small fishing village on the east shore of Sainte-Marguerite Bay. Its culminating point and iconic symbol, the lighthouse, is one of the most recognizable and most photographed structures of its kind in the world. The island also has many charming shops as well as restaurants and cafes where you can catch your breath. The more adventurous amongst you can further experience the area through fun activities such as hiking, kayaking, fishing, golfing or whale watching.
6. The Canadian museum of immigration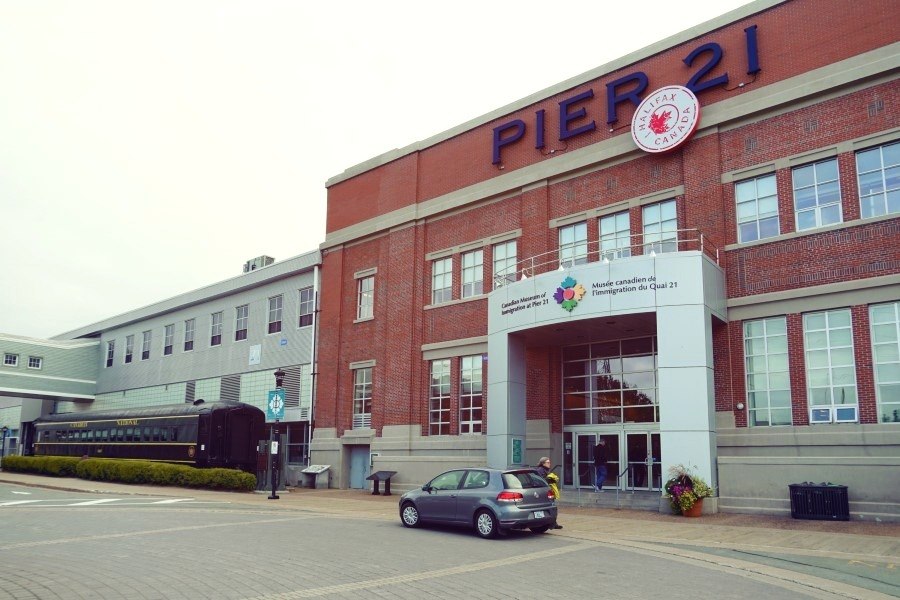 Immigration has always contributed to the growth of Canada, and it is through the port of Halifax that many newcomers have first set foot on Canadian soil. From 1928 to 1971, over 1 million immigrants entered Canada through the port of Halifax. And almost half a million soldiers left to fight overseas. The Canadian Museum of Immigration (aka Pier 21) pays homage to this part of the Canadian story. The emotions of visitors are palpable as they observe the mass of suitcases, passports, photos, identity cards, postcards, etc. Immigrants tell their story in small videos, while the Oceans of Hope multimedia presentation tells the story of Pier 21.
7. Halifax Citadel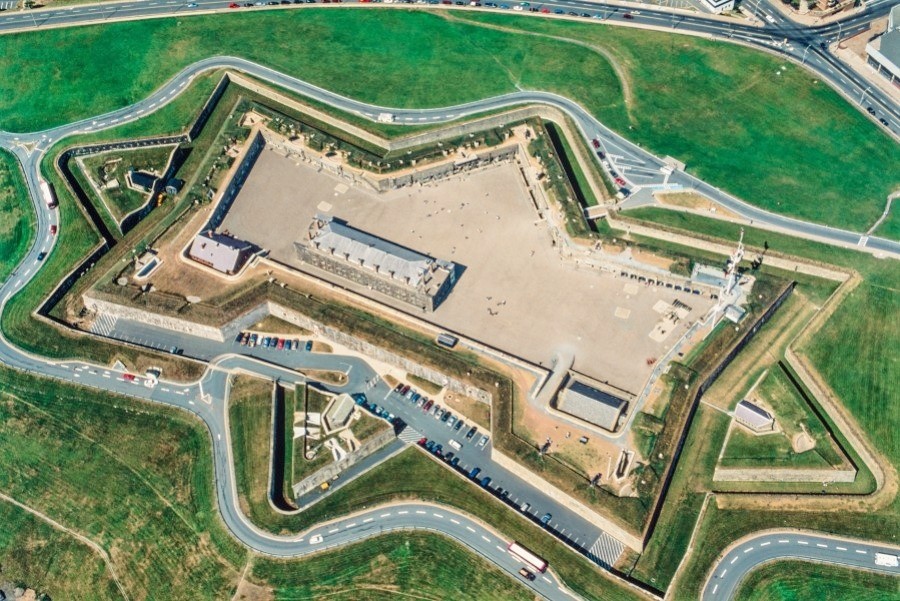 Originally erected by the British in 1749, the Halifax Citadel impresses visitors both by its location at the top of the hill overlooking the harbor and by its striking star-shaped architecture. The British military built the structure built for fear of a possible attack from the French amidst the tense political climate of the time. Its strategic importance led the British, and then the Canadians, to rebuild the fort three times even though it had never been damaged. The current version of the citadel was built by order of the Duke of Wellington in 1828.
In the summer, visitors can admire soldiers clad in 19th century uniforms recreating period military exercises (from mid-June to mid-August). This sprawling complex is home to a visitor center, a barracks, powder magazines and a small museum. A 50-minute audio-visual presentation titled 'Tides of History' tells the story of Halifax and its strategic military importance. Take part in a tour animated by guides dressed in period clothes to relive this part of history. Activities are also available such as playing the role of 78th regiment soldier or trying your lungs at the bagpipes.
8. Ride the skies in a hot air balloon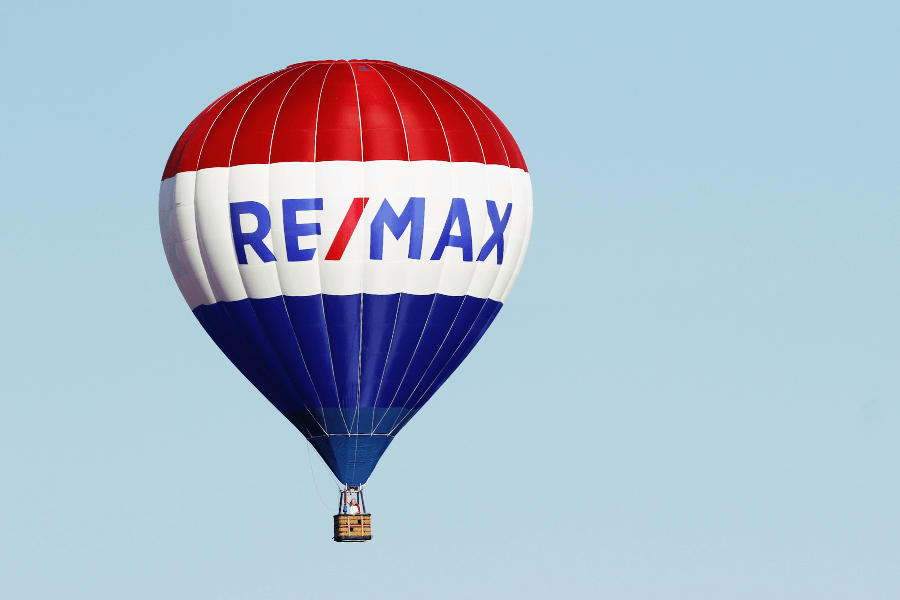 If you're looking for the perfect romantic escapade or one truly unforgettable family activity amongst the vast number of things to do in Halifax, a ride in a hot air balloon ride above Nova Scotia will perfectly fit that bill. Show-up at sunrise or late afternoon to board your flight and let yourself gently glide above the trees and admire stunning views of both lush forests and the breathtaking ocean.
All hot air balloon activities are held in the Annapolis Valley, which is located on the other side of the peninsula, about an hour's drive from Halifax. Hot air ballooning requires particular conditions and this area near Halifax is the best to conduct this activity.
Transportation to and from Annapolis can be pre-arranged through your hotel or you might simply opt to rent a car, as this will allow you more freedom, especially if this is a family visit. The average flight time is 4 hours and this activity is available from late to spring to early fall.
9. Enjoy a pint at Alexander Keith
Beer lovers will love Halifax! It's home to micro-brewery brands like Garrison, Propeller and the most notable, Alexander Keith, which offer quality products that will appeal to the finest palates!
The Alexander Keith brewery is located in a beautiful brick building on the site of North America's first farmer's market. You will explore one of North America's oldest breweries, precisely where the Alexander Keith story began and learn various aspects of the beer making process.
Alexander Keith's Nova Scotia Brewery began production almost 200 years ago. Two centuries on, sampling a variety of Alexander Keith ales is one of the favorite things to do in Halifax and this old brewery is one of the city's most visited tourist venues.
You can tour the remarkable space and learn all about the history and the legacy of this master beer producer, as well as get a glimpse of the brewing process. Of course, no beer tour would be complete without a pint or two. Alexander Keith's historic pub the "Stag's Head" in what used to be the aging cavern of the brewery offers the perfect setting to relax and enjoy Canada's favorite drink.
10. Treat yourself to lobster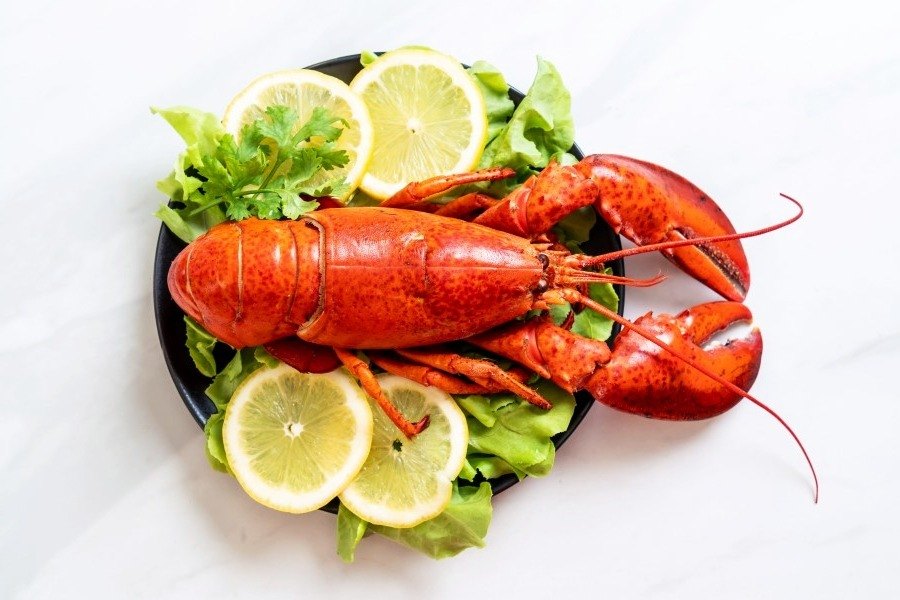 A lobster dinner is the perfect way to end your Halifax holiday with style. North Atlantic lobster is one of those universally appreciated foods that receives the highest accolades from culinary megastars in the likes of Joël Robuchon and Thomas Keller.
You'll find a multitude of small and large restaurants in and around Halifax's central district offering this delicacy in their menu. Most appreciated are The Five Fishermen, McKelvie's and Salty's, but downtown Halifax boasts dozen of restaurants where lobster is on the menu. Note that lobster season varies within the Maritimes but Halifax becomes very popular during the summer months and a reservation will be a wise decision if you visit during time of year.
Beyond The Top
The 10 most popular activities in Halifax are all fine and dandy but some of you might want to expand your urban adventure, or simply explore areas seldom experienced by visitors in and around the city.
11. Spring Garden Road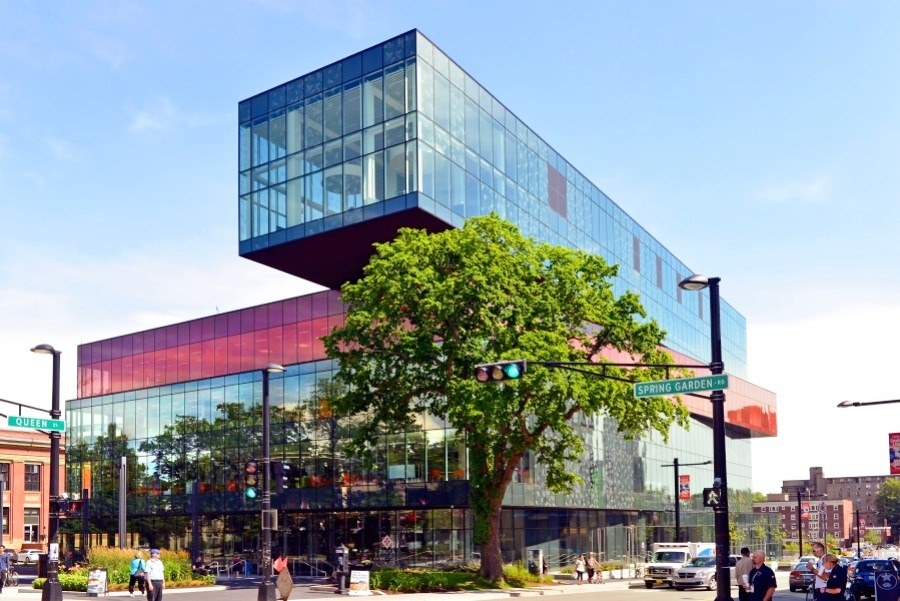 Near the Lord Nelson Hotel is one of the largest shopping streets in downtown Halifax. With more than 200 stores like Jennifer's of Nova Scotia (which offers handmade local crafts), Premier Wine and Spirits (featuring a wide range of local and imported wines and spirits) and the Nova Scotia Heritage Music Center, the street and its side streets are a great way to spend an afternoon shopping, relax in one of its many restaurants. Although not exactly a "hidden gem," Spring Garden Road is a great option if you're looking at doing some serious shopping.
12. Point Pleasant Park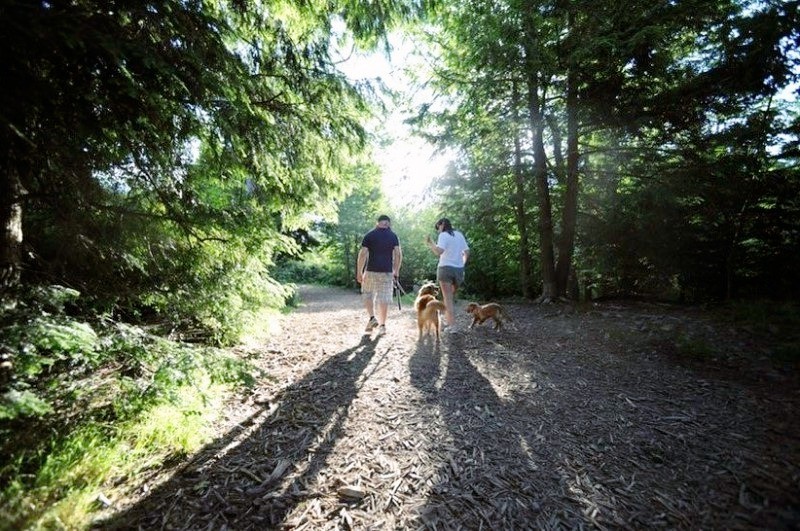 Military Bastion until 1866, Point Pleasant Park dominates the tip of the Halifax Peninsula. This 75-hectare park is one of the popular destinations for locals where you'll find them walking their dogs, jogging, bird watching and picnicking on warm days. The urban forest continues to recover from the damage caused by Hurricane Juan in 2003. The park offers one of the best views for watching ships and boats leaving or entering Halifax Harbour.
13. St. Paul's Church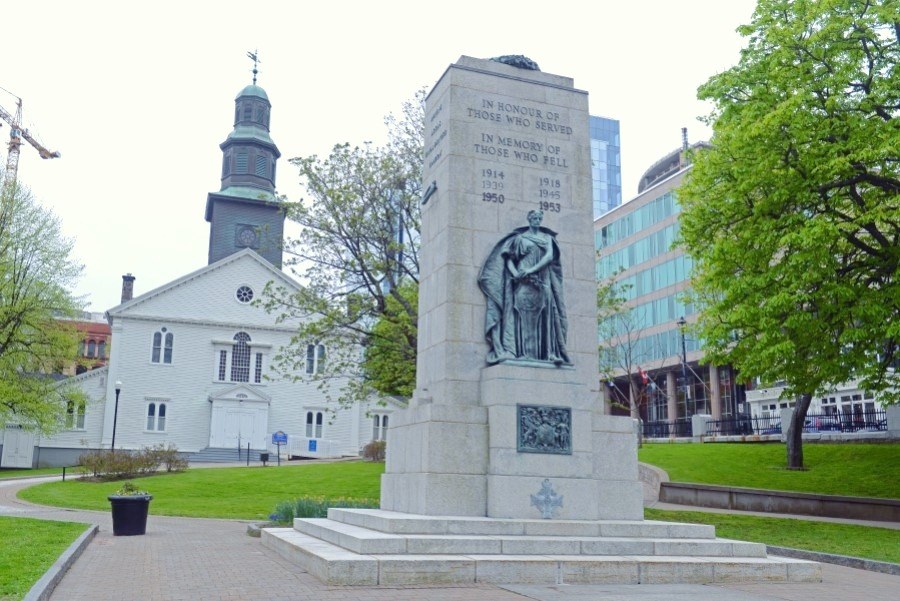 Located at the southern end of Grand Parade Square, St. Paul's Church is the oldest Protestant place of worship in Canada. Dating back to 1750, it still bears the mark of the Halifax explosion of 1917: a fragment of a window frame from another building was embedded in its foundation.
14. Downtown Dartmouth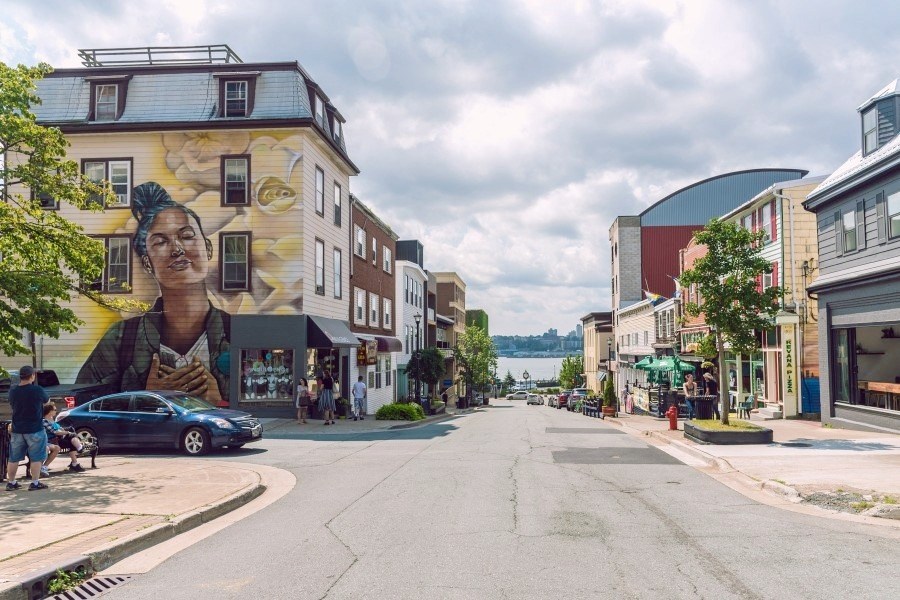 Formerly loathed, downtown Dartmouth is now pulling in the crowds from the other side of the harbor. Halifax's twin city is just a ferry ride away and offers the best views of its better-known sibling and its monuments. In recent years, this gently gentrified neighborhood has been carving out a place in the hearts of locals and tourists alike, and weekend stroll in Dartmouth has unabashedly become of the 'secret' top things to do in Halifax.
15. The North End Hipster district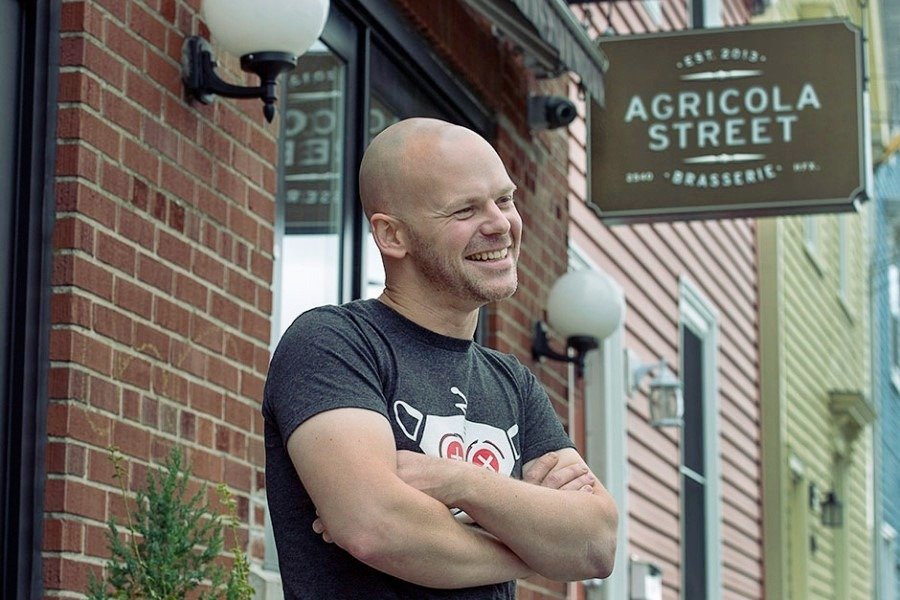 Along the Agricola and Gottingen streets, lies a tiny neighborhood offering just enough hipsterism to attract artsy folks. Far from the touristic city center and its bustling boardwalk, the North End is where you'll find trendy haligonians visiting vintage shops, cafes, bars, patisseries, terraces and small restaurants that pepper this up-and-coming neighborhood.
16. Fisherman's Cove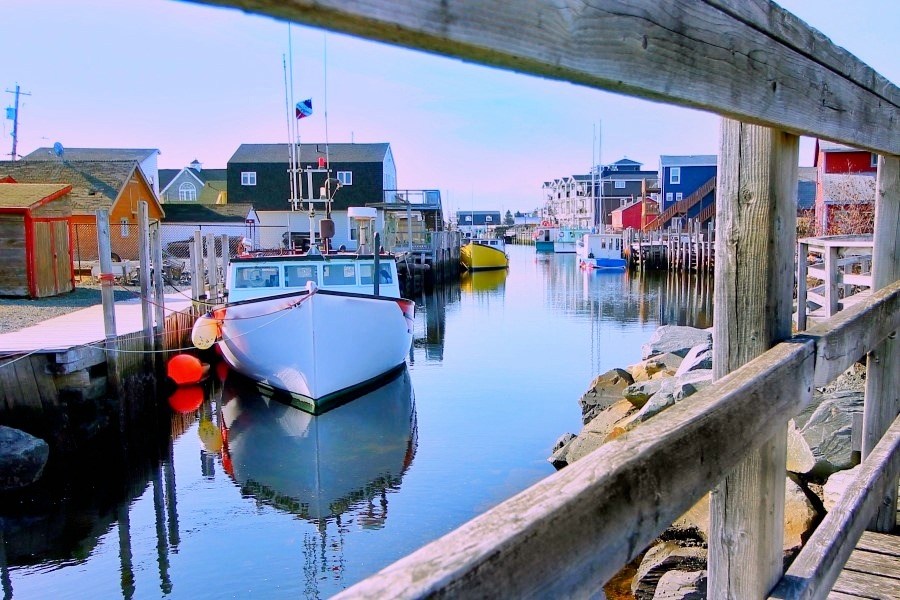 Located in front of McNabs Island, about 20 minutes east of Halifax and across the harbor, Fisherman's Cove is another typical Nova Scotia coastal fishing village, offering a glimpse of this small commercial activity. Visitors will also find shops and restaurants, including the huge Boondocks Restaurant terrace, where visitors can enjoy a meal while admiring breath-taking views of the bay.
17. Getting around Halifax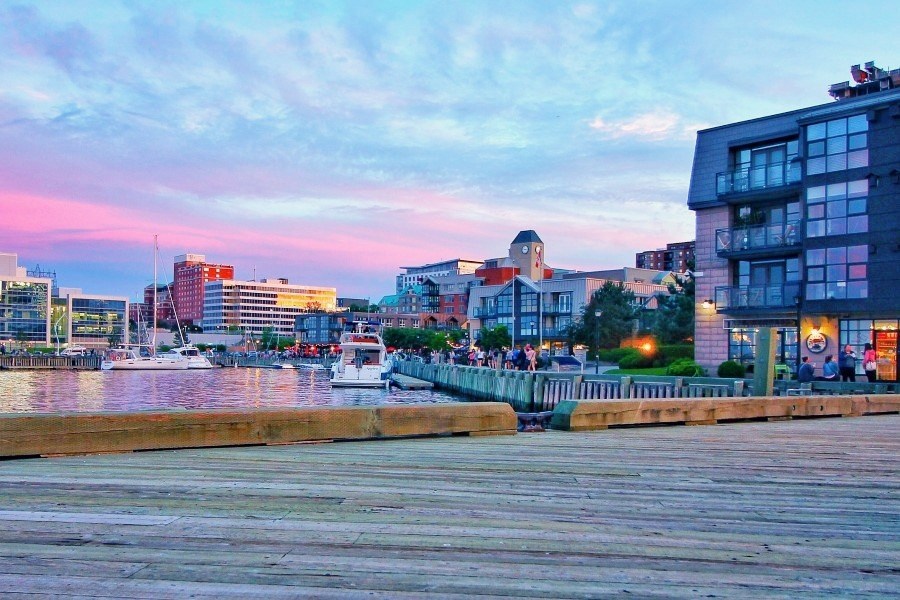 As said above, Halifax is relatively small and what's great with small cities is that most interesting things are within walking distance! However, taxis are readily available and car rental is also a popular choice if you wish to explore the city beyond the central district such as Peggy's Cove.
Believe or not, one of the exceptionally fun things to do in Halifax is a bike ride. The city's small size and relatively quiet streets compared to its much larger sisters to the west make it ideal to enjoy a sunny afternoon on two wheels. You'll find bike rental shops around the boardwalk and within central Halifax. Make sure to wear a helmet and always remember to lock your bike, even if the city is considered very safe.
The ferry is also a widely used mode of transportation in the Halifax region and several nearby destinations are thus reachable. The passenger terminal also offers destinations outside Nova Scotia such as Newfoundland, Prince Edward Island, New Brunswick and even Main, in the United States.
Best Places To Experience Nightlife In Halifax
As well as exploring the sights of the city, there are plenty of places to let your hair down and enjoy the nightlife Halifax has to offer. For a fun and interesting night of gambling, entertainment and dancing the night away, Halifax has something to offer to all of its visitors and residents. Whether you want to spend time in the fabulous Casino Nova Scotia or party all night on a cruise, Halifax will certainly keep you entertained. The only question is where will you go first? Here are some of the best things to do in Halifax at Night.
1. Casino Nova Scotia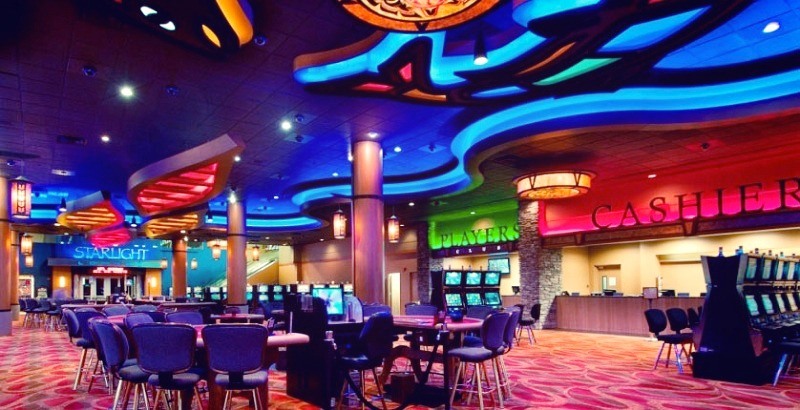 For a fantastic all-around great night out, you can't go wrong with Casino Nova Scotia. Enjoy spinning the roulette wheels, whether you are a beginner or an expert. Play the tables with games including blackjack, Texas Hold'Em, Mini-Baccarat, and Craps. Poker is also a favorite here with a six-table poker room, but you might need to add your name to the waiting list in advance. However, if waiting for a free table is not your style, you can always pick an online casino from a vast catalog of Canada-friendly options at casinovalley.ca.
As well as the excellent gambling you can also enjoy some fantastic food at this venue. There are daily buffets with different themes which have excellent reviews or the 3Sixty Lounge, which gives you a more formal dining setting. Find Casino Nova Scotia at 1983 Upper Water Street, right on the Waterfront.
2. Grafton Street Dining Theatre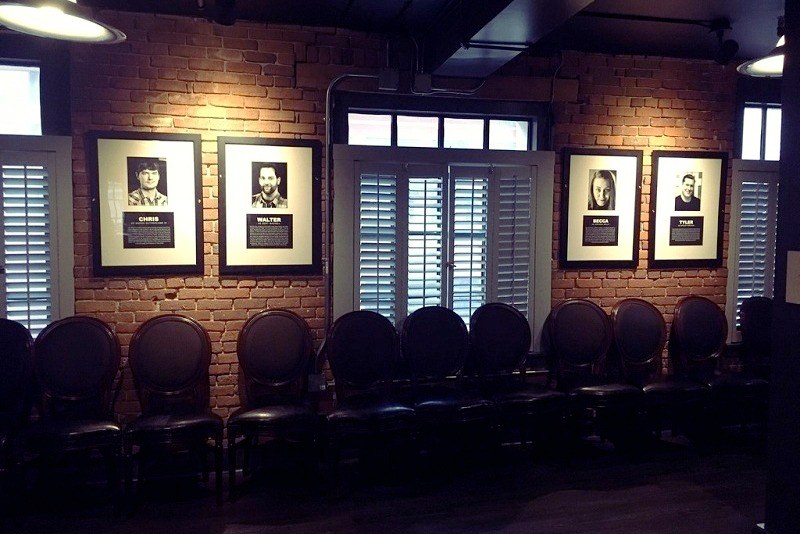 Known as Halifax's most unique dining experience, the Grafton Street dining theatre combines great food and an excellent show. Enjoy light-hearted musical comedies where you as the audience are part of the show. The experience includes a three-course meal and resident show which changes weekly depending on the time of the year. You can expect multi-talented actors entertaining you as you eat your delicious meal. A totally immersive experience. You'll find Grafton Street in downtown Halifax.
3. Ambassatours nightlife cruises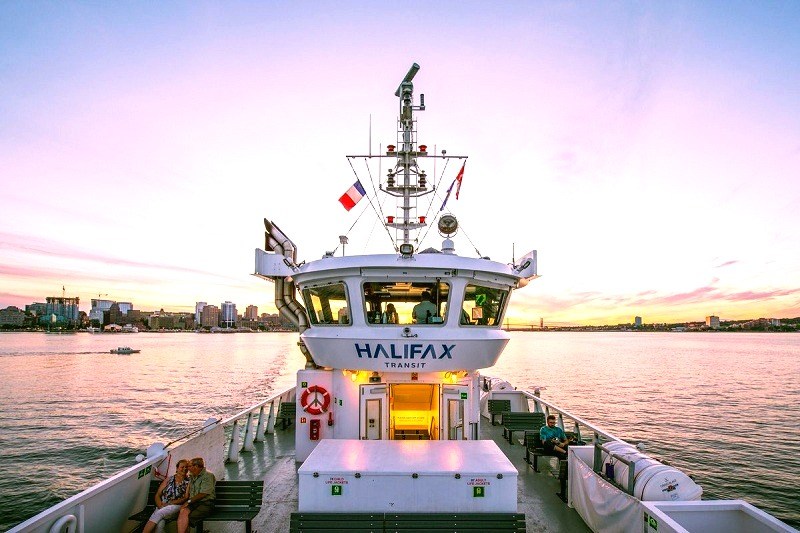 If you want to party from dusk until dawn then this boat tour is the one for you. Enjoy your night dancing to top hip-hop and EDM hits spun by expert local and international DJs. The cruises depart from 1751 Lower Water Street, Halifax and run between June 13th-September 12th at 9:30 pm each day. If you are looking for a way to enjoy the nightlife in Halifax from a different point of view, taking a party cruise is an excellent idea.
4. Dooly's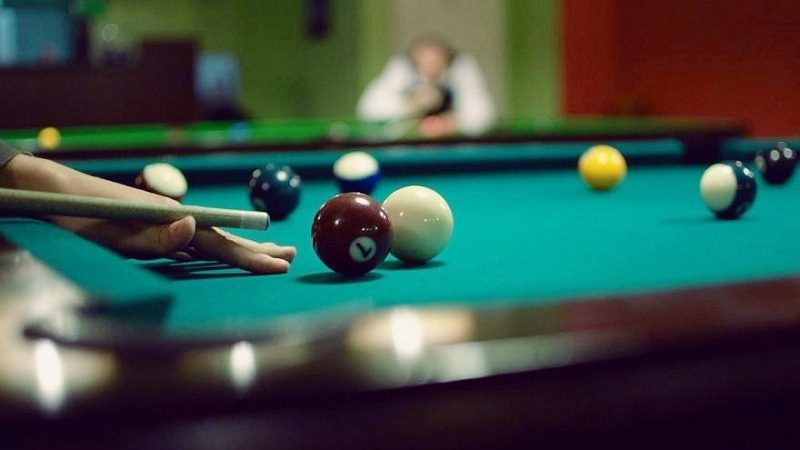 For a relaxed atmosphere and friendly service, Dooly's never fails to deliver. This entertainment chain offers the familiar past time of Billiards in a safe and happy environment. There are lots of different games to play including the classic 8, 9 and 10 balls as well as Poker pool and Billiard Golf. There are strict house rules which reduce the chance of disturbance, leaving you free to have fun and enjoy the evening. Combine a game with food and drinks for a great night out. Dooly's is located at 3129 Kempt Road in the center of town.